eudemonia podcast 008
Water travels in a cycle..
Tracklist:
Murkok – Lines In The Sand
Stephen Legget – Bathhouse
Reykjavik606 – Lake Nakaumi
Wanderwelle – Ancestral Guidance
Djrum – Blood In My Mouth
Rhucle – Golden Puppy
Grand River – When It All Was Flourishing
O Yuki Conjugate – In Dreams, Perhaps
Chihei Hatakeyama – Distant Steam Train Whistle
Can – Quantum Physics
Akis – Venus
Om Buschmann – Klang Fängt An
Rüdiger Oppermann's Harp Attack – Troubadix in Africa
Cover photo by Magda Kozuba:
www.instagram.com/magda_kozuba/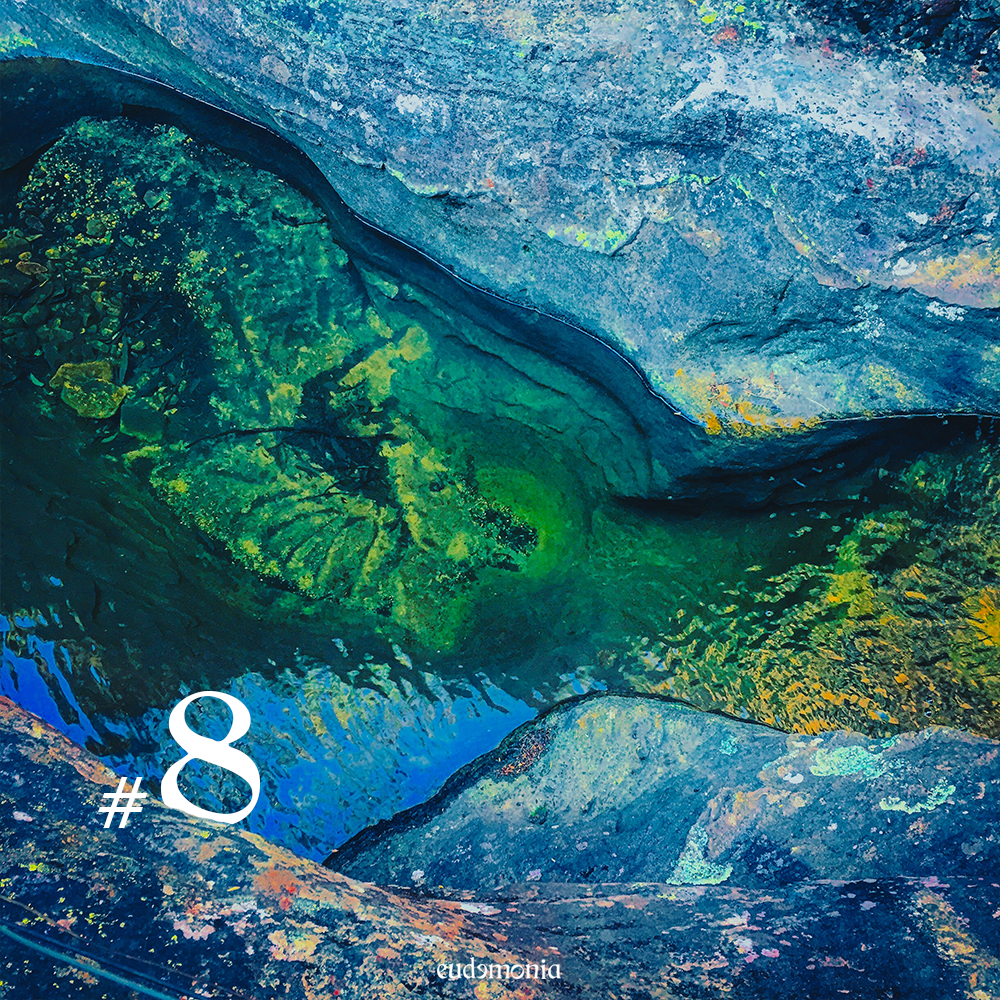 ——————————————————————————————————————————————————————————————
eudemonia podcast 007
Andy Rantzen and Ryan Spinoglio are electro producers from Sydney, Australia. They have collaborated sporadically but regularly since 2003. This, their first in a series of DJ sets, focuses on some of the ambient, avant-garde and abstract tracks they have accumulated over the years.
Tracklist:
Andy Rantzen – A Walk With the Pen
Alessandro Cortini – Inziare
Olivier Messaien – La Nativité Du Seigneur
Magic Diner – Decompose
Gail Priest – Estranged Angels
Global Communication – Incidental Harmonies
The Loop Orchestra – Live Recording 1982 (excerpt)
Blue Calx – Blue Calx
Pelican Daughters – Saxophone and Chalk Piano
Jeff Mills – Black Cosmic Space
Music of the Noh Theatre – Dojoji
Black Lung – The Drone of the Cattle
Nurse With Wound – Beetle Crawls Across My Back
Boo Boo & Mace – A Home in the Clouds
Cover photo by Magda Kozuba:
www.instagram.com/magda_kozuba/
Links:
@user-733729748-741242103
@andyrantzen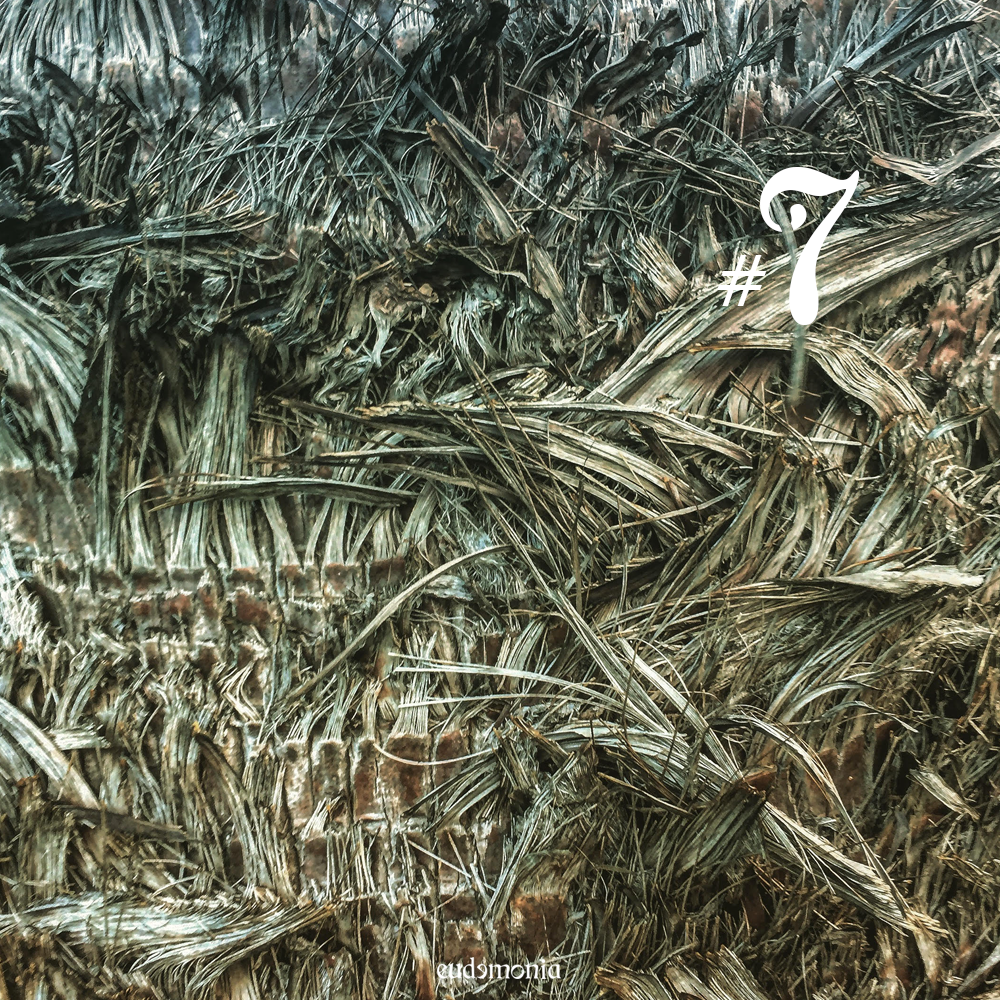 ——————————————————————————————————————————————————————————————
Lerosa – Theme Of Perception EP
Lerosa's 25th solo EP will be released on eudemonia. Known for his deep-house sound, the Dublin based Italian producer showcases a different palette for this release. The four tracks gravitate somewhere between Electro, Italo, Synthwave and imaginary film themes. "Glider", a fast electro track, opens the EP combining acid drops and dystopian sci-fi elements. "The Minister' is much slower and serves as an emotional homage to those gone too soon. "Plateau Rosa" connects Italo and Detroit delivering a rolling bassline and glassy synth clouds for the delight of the afterhour-dancefloor. And if Lerosa had scored the soundtrack of a Michael Mann film in the 80's, "Theme of Perception" would have been right at home, a fitting end for this EP.
The cover is a painting by the Irish artist Sibyl Montague. It was originally exhibited in London at an exhibition called "Totem".
Any profits will be donated to Musicians Without Borders.
(https://www.musicianswithoutborders.org/).
contact:
https://www.facebook.com/Lerosa.ie/
http://www.eudemoniarecords.net
http://www.soundcloud.com/eudemoniarecords
https://www.facebook.com/eudemoniarecords/
——————————————————————————————————————————————————————————————
eudemonia podcast 006
Ahead of his Theme Of Perception EP, Lerosa delivers a unique and rare ambient live-set for the sixth edition of our podcast-series. The set was performed on the 17th of December 2017 at the Dublin Unitarian Church during an audiovisual-event featuring Lerosa, Sunken Foal & Mantle. All tracks were specifically made for this ocassion, are exclusive and unreleased.
Cover photo by Magda Kozuba:
www.instagram.com/magda_kozuba/
Links:
@lerosa-music
www.facebook.com/Lerosa.ie/
——————————————————————————————————————————————————————————————
eudemonia podcast 005
Iva creates the soundscape of a mystical place..
Tracklist:
1. Tomoko Sauvage – Fortune Cookie
2. Mika Vainio/ Alva Noto/ Ryoi Ikeda – Movements 1
3. Autechre – 32a_reflected
4. Mika Vainio – Muisto Palaa Selittämättömästi /A Memory Returning Inexplicably
5. Schloss Mirabell – Internal Hoods
6. Vida Vojić – Unseen
7. Convextion – New Horizon
8. Isorinne – 9:21
9. Caterina Barbieri – TCCTF
10. Bee Mask – Unripe Pears
11. Evan Caminiti – Joaquin
12. Kettenkarussell – Drift
13. Morton Subotnik – Silver Apples of the Moon
14. William Selman – The Island before the Internet
15. Jon Hassell – Caracas Night September 11, 1975
16. Andrew Pekler – The Twilight of your Smile
Cover photo by Magda Kozuba:
www.instagram.com/magda_kozuba/
Links:
@ajvi
www.instagram.com/aviiva/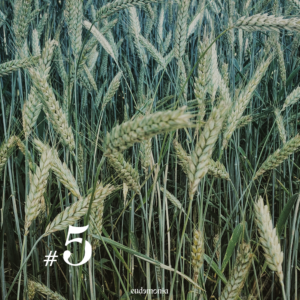 ——————————————————————————————————————————————————————————————
eudemonia podcast 004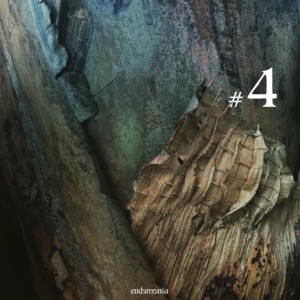 ——————————————————————————————————————————————————————————————
eudemonia podcast 003
MA KU SU takes us on a stellar expedition from his luminescent cockpit, a shuttle for sound exploration, using modular synthesis to create a unique blend of experimental, relaxing and melodic soundscapes.
Loops, pads and cosmic rhythms tell us his explorations, a journey to the heart of an organic synthetic universe.
Tracklist:
MA KU SU – Sounds Can Tell So Much More Than Words Sometimes
MA KU SU – Spring
MA KU SU – Planckwall
MA KU SU – Arc
MA KU SU – The Call (part1)
MA KU SU – Storms
MA KU SU – The Call (part2)
MA KU SU – Sand Will Be There After Us
Cover photo by Magda Kozuba:
www.instagram.com/magda_kozuba/

——————————————————————————————————————————————————————————————
eudeomonia podcast 002
Cehve is an experimental project from France. In the beginning the two guys made music with four turntables. With the intention to create something even more adventurous they began to build their own modular synthesizers which they nowadays include during their musical journeys.
The result is a field of experimentation in constant evolution, mixing different inspirations, b-sides, interludes, historical documents and other sounds of the flora and fauna.
Tracklist:
Ursprung – Chrüzegg
Vangelis – Memories of green
Ambiq – Timone sur Vangelis
Magamura – One two tree
Nils Frahm – Sol (Ruhe Rework)
Ken Ishi – Loop
Vangelis – Intestinal Bat
Ken Ishi – Nil
Hazel – Megatron
Kassel Jaeger – Deltas
Hajj – Dat Icy Breath In My Neck
Ambiq – No body language
Para One – Les sirènes (GirlHood)
Baudelaire – Recueillement
Aphex Twin – Lichen
Cover photo by Magda Kozuba:
www.instagram.com/magda_kozuba/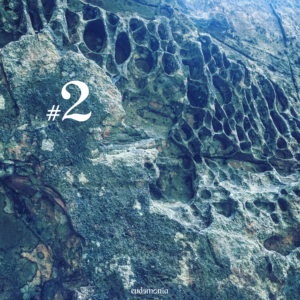 ——————————————————————————————————————————————————————————————
eudeomonia podcast 001

This is the start of a new podcast series. The first one is compiled by the label owner. Have fun:)
Tracklist:
Intro – Fieldrecording
Yoyu – I See You, You See Me
Lord Of The Isles – Timber Lorries Emerging
Aphex Twin – i
Palma Soto – Logue
Chi – Kuhl
Nonkeen – This Beautiful Mess
Tomoko Sauvage – Making Of A Rainbow
Sugai Ken – Outousen
Sugai Ken – Denden
Matrixxman – Annikas Theme
Evigt Mörker – Vem
Isorinne – Reality Is What You Can Get Away With
Bowery Electric – Beat
Cover photo by Magda Kozuba:
https://www.instagram.com/magda_kozuba/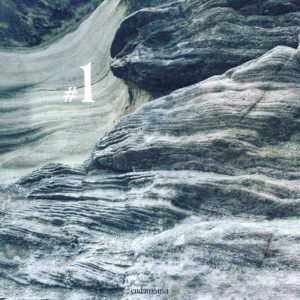 ——————————————————————————————————————————————————————————————
Plant43 – Edge Of The Wood EP
Emile Facey lives in Penge, South East London. 'When writing this music I became very interested in the history of the area I live in, imagining what it had been like when the ancient Great North Wood was still standing and the now busy urban area was a tiny hamlet sitting at the edge of a vast forest. I read that Penge was first recorded under the name Penceat in an Anglo-Saxon deed dating from 957 and that many historians believe the name of the town is derived from the Celtic word Penceat, which means "edge of wood". The Porcupine Meadow and a toll gate were important landmarks in the area.'
First inspired by Kraftwerk and the Street Sounds hip-hop compilations in the early 1980s Emile was hooked on electro from an early age. In 1998 he started promoting electro events in London and connecting with other producers and DJs from the UK and abroad. This led to him building his first bedroom studio and, after a few years of learning, honing and recording, Emile's Plant43 project saw it's first vinyl release in 2006 on the much-missed Ai Records. Since then he's released nearly 100 tracks on many highly respected labels including Frustrated Funk, CPU, Semantica, Shipwrec, AC Records, Bleep43 Recordings, Cultivated Electronics and Trust.
He is also a graphic designer, illustrator and co-founder of bleep43.com, which is dedicated to celebrating electronic music. Since 2002, Emile has played live alongside DJ Stingray, ERP/Convextion, Surgeon, DJ Overdose, Urban Tribe and many others.
The cover photo is a co-production between Emile and Albert Imhof, a long friend of the label owner. Emile took the photo in a woodland near London, whereas Albert transformed the picture and the back-cover into a moody composition, which reflects the vision of the music.
Besided studying at the Akademie der Künste in Nuremberg, Albert is also a versatile DJ and music Lover.
contact:
https://www.discogs.com/artist/430952-Plant43
https://www.facebook.com/plant43electro
https://soundcloud.com/plant43
https://soundcloud.com/albertimhof