eudemonia podcast 004
Tomás Flórez shares with us a selection of ambient tracks solely from different Madrid-based artists. Their sounds range from looped-guitar textures to polyphonic synthesizers, processed field recordings, orchestral arrangements and electronic beats.
Tracklist:
atthis – slow black (from 'sentimiento oceánico')
Javli – Λ (from 'Inanis ad fines')
David Mata – Natura
proyecto dynkeloo – dnkl: 49
Several Circles – Midnight Encounter (from 'Starting Point')
fotocopiadora – ghostcloud (from 'world exit')
Tomás Flórez – Northern Lights (from 'liveset_10062018')
Cover photo by Magda Kozuba:
www.instagram.com/magda_kozuba/
Links:
atthis.bandcamp.com
javli.bandcamp.com
davidmata.bandcamp.com
@pdynkeloo
severalcircles.bandcamp.com
fotocopiadora.bandcamp.com
tomasflorez.bandcamp.com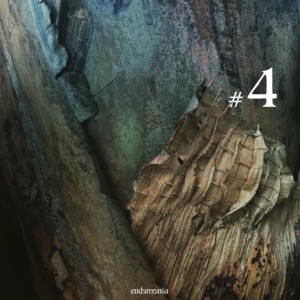 ——————————————————————————————————————————————————————————————

eudemonia podcast 003
MA KU SU takes us on a stellar expedition from his luminescent cockpit, a shuttle for sound exploration, using modular synthesis to create a unique blend of experimental, relaxing and melodic soundscapes.
Loops, pads and cosmic rhythms tell us his explorations, a journey to the heart of an organic synthetic universe.
Tracklist:
MA KU SU – Sounds Can Tell So Much More Than Words Sometimes
MA KU SU – Spring
MA KU SU – Planckwall
MA KU SU – Arc
MA KU SU – The Call (part1)
MA KU SU – Storms
MA KU SU – The Call (part2)
MA KU SU – Sand Will Be There After Us
Cover photo by Magda Kozuba:
www.instagram.com/magda_kozuba/

——————————————————————————————————————————————————————————————

eudeomonia podcast 002
Cehve is an experimental project from France. In the beginning the two guys made music with four turntables. With the intention to create something even more adventurous they began to build their own modular synthesizers which they nowadays include during their musical journeys.
The result is a field of experimentation in constant evolution, mixing different inspirations, b-sides, interludes, historical documents and other sounds of the flora and fauna.
Tracklist:
Ursprung – Chrüzegg
Vangelis – Memories of green
Ambiq – Timone sur Vangelis
Magamura – One two tree
Nils Frahm – Sol (Ruhe Rework)
Ken Ishi – Loop
Vangelis – Intestinal Bat
Ken Ishi – Nil
Hazel – Megatron
Kassel Jaeger – Deltas
Hajj – Dat Icy Breath In My Neck
Ambiq – No body language
Para One – Les sirènes (GirlHood)
Baudelaire – Recueillement
Aphex Twin – Lichen
Cover photo by Magda Kozuba:
www.instagram.com/magda_kozuba/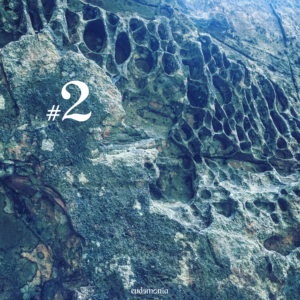 ——————————————————————————————————————————————————————————————

eudeomonia podcast 001

This is the start of a new podcast series. The first one is compiled by the label owner. Have fun:)
Tracklist:
Intro – Fieldrecording
Yoyu – I See You, You See Me
Lord Of The Isles – Timber Lorries Emerging
Aphex Twin – i
Palma Soto – Logue
Chi – Kuhl
Nonkeen – This Beautiful Mess
Tomoko Sauvage – Making Of A Rainbow
Sugai Ken – Outousen
Sugai Ken – Denden
Matrixxman – Annikas Theme
Evigt Mörker – Vem
Isorinne – Reality Is What You Can Get Away With
Bowery Electric – Beat
Cover photo by Magda Kozuba:
https://www.instagram.com/magda_kozuba/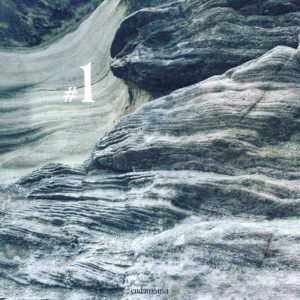 ——————————————————————————————————————————————————————————————

Plant43 – Edge Of The Wood EP
Emile Facey lives in Penge, South East London. 'When writing this music I became very interested in the history of the area I live in, imagining what it had been like when the ancient Great North Wood was still standing and the now busy urban area was a tiny hamlet sitting at the edge of a vast forest. I read that Penge was first recorded under the name Penceat in an Anglo-Saxon deed dating from 957 and that many historians believe the name of the town is derived from the Celtic word Penceat, which means "edge of wood". The Porcupine Meadow and a toll gate were important landmarks in the area.'
First inspired by Kraftwerk and the Street Sounds hip-hop compilations in the early 1980s Emile was hooked on electro from an early age. In 1998 he started promoting electro events in London and connecting with other producers and DJs from the UK and abroad. This led to him building his first bedroom studio and, after a few years of learning, honing and recording, Emile's Plant43 project saw it's first vinyl release in 2006 on the much-missed Ai Records. Since then he's released nearly 100 tracks on many highly respected labels including Frustrated Funk, CPU, Semantica, Shipwrec, AC Records, Bleep43 Recordings, Cultivated Electronics and Trust.
He is also a graphic designer, illustrator and co-founder of bleep43.com, which is dedicated to celebrating electronic music. Since 2002, Emile has played live alongside DJ Stingray, ERP/Convextion, Surgeon, DJ Overdose, Urban Tribe and many others.
The cover photo is a co-production between Emile and Albert Imhof, a long friend of the label owner. Emile took the photo in a woodland near London, whereas Albert transformed the picture and the back-cover into a moody composition, which reflects the vision of the music.
Besided studying at the Akademie der Künste in Nuremberg, Albert is also a versatile DJ and music Lover.
contact:
https://www.discogs.com/artist/430952-Plant43
https://www.facebook.com/plant43electro
https://soundcloud.com/plant43
https://soundcloud.com/albertimhof